About the Author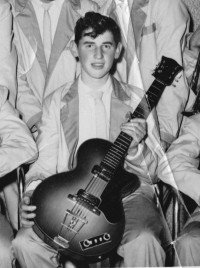 Harry O'Reilly was born in Drogheda, County Louth, Ireland and began to learn music from the early age of seven. His first instrument was the accordion and from a very early age he performed to large audiences both on radio and stage.
In his early teens he replaced his accordion with the guitar and started playing in local showbands. His first showband gig was at the age of fourteen when he travelled across country with a local band. He recounts this and many more light-hearted stories from the era in "Play It Again Paddy".
Among the bands he played with were The Checkmates, The Toppers, Louis Smith's Delta Boys Showband and The Chancellors.
He later retired from the Showband scene and played with various groups around the cabaret circuit. He has backed many of the stars of the 60s and 70s.